The Nomadic Freelancers Guide to Liverpool – Part 1
If, like me, you're a freelancer with no fixed office, you might tend to work from home a lot. This can get really lonely, wreck havoc on your social skills, and affect your enthusiasm for the job itself. A change of scene is good for you, and this is where this guide will come in! A comprehensive list of all the places you can work from as a nomadic freelancer in Liverpool.
In Part 1 I'll share some subscription and pay-as-you-go options. In Part 2, you'll find a list of free (or nearly free) options.
Let's get straight to it. There are quite a few co-working options on the subscription model available to you in Liverpool. If you run such a place, and it's not listed here, do get in touch and I'll add it on!
I've actually had a desk here so it's always the first place I think of. Run by the lovely Ray and Roy, it's based within the main Baltic Creative Campus and has a number of options available.
You can have your own permanent desk or a hot desk. They also run a handy virtual address service. The packages include free use of meeting rooms and kitchen facilities, plus access to training workshops and events. To see the pricing options, click here.
Formally Launch 22. Another one on the list that I've frequented quite often, mostly when attending the Jelly Liverpool co-working days, who hold their events at the venue regularly.
They offer a range of flexible packages from daily co-working to a personal allocated desk. There are also mentors available, and plenty of events are held in the space too. To see the pricing structure, click here.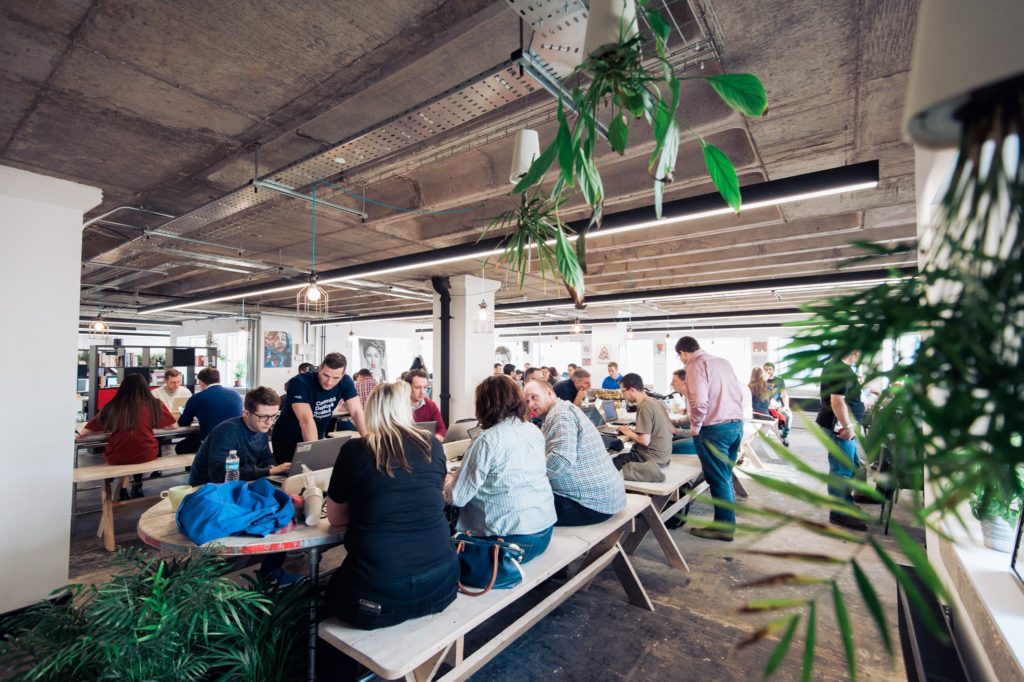 This one is truly useful if you find yourself working from all over the country. Because of their partnership with Eagle Labs (Barclays), one membership gets you access to 12 locations. These are in: Belfast, Birmingham, Bournemouth, Brighton, Cambridge Incubator, Cambridge Maker Space, Jersey, Liverpool, Notting Gill Gate, Norwich, Salford and Shoreditch.
Features include: 500Mb Broadband, access to meeting rooms, presentation suites and boardrooms, flexible month-on-month terms, printing services, on-site campus team providing support, weekly community events such as member lunches, access to Avenue App and Members' Portal, and discounts at the campus bar and coffee shop.
They have a range of both pay-as-you-go and subscription prices listed on their website, click here to see.
Based in the Centre of Liverpool, the location of this one is great if you're looking for something close to Central Station – it's just a short walk. It's a beautifully designed space with everything you need included in the price you pay.
You can get a full time place, or there are 5 and 10 days a month options. Prices start from £55 per month. There are after-work events, a friendly team, and you're sure to meet some like-minded people here. As per many of the co-working spaces, they offer a day trial – so take advantage of that and go check it out!
If a maker space is what you need, with access to equipment such as laser cutters and 3D printers, this place is excellent. Full of friendly, helpful people who know their stuff. DoES moved to a new venue in 2018, which I'm yet to see, but I've heard great things!
They run a maker night, various evening events, and a maker day which are all free to attend. There is a hot desking option which you can take for a half or a full day. They have an unlimited workshop option and a permanent desk options. All of those options offer the first day for free, if you bring cake! They also offer the option to have your business registered there.
For more info on their fab offering, click here.
If you need to be in the business district of Liverpool then CoWorkz have a co-working space in the Corn Exchange. They also have a North Liverpool location in The Liverpool Film Studios on Boundary Street.
They provide virtual offices, hotdesking, a dedicated desk or a private office; the latter two with use of meeting rooms. For more information on their pricing structure, click here.
These guys also have two venues. One in the North Docks and one in the Baltic area. They're not just a place to work from, but also run workshops, events, and exhibitions.
They are a space for workers, makers, students and tutors; for artist's talks and creative events; small parties, launches, meetings and exhibitions. They offer a variety of workspace options across their two venues, and because their offering is so vast and their spaces so flexible, I would recommend visiting to see what they have to offer and to discuss the price options.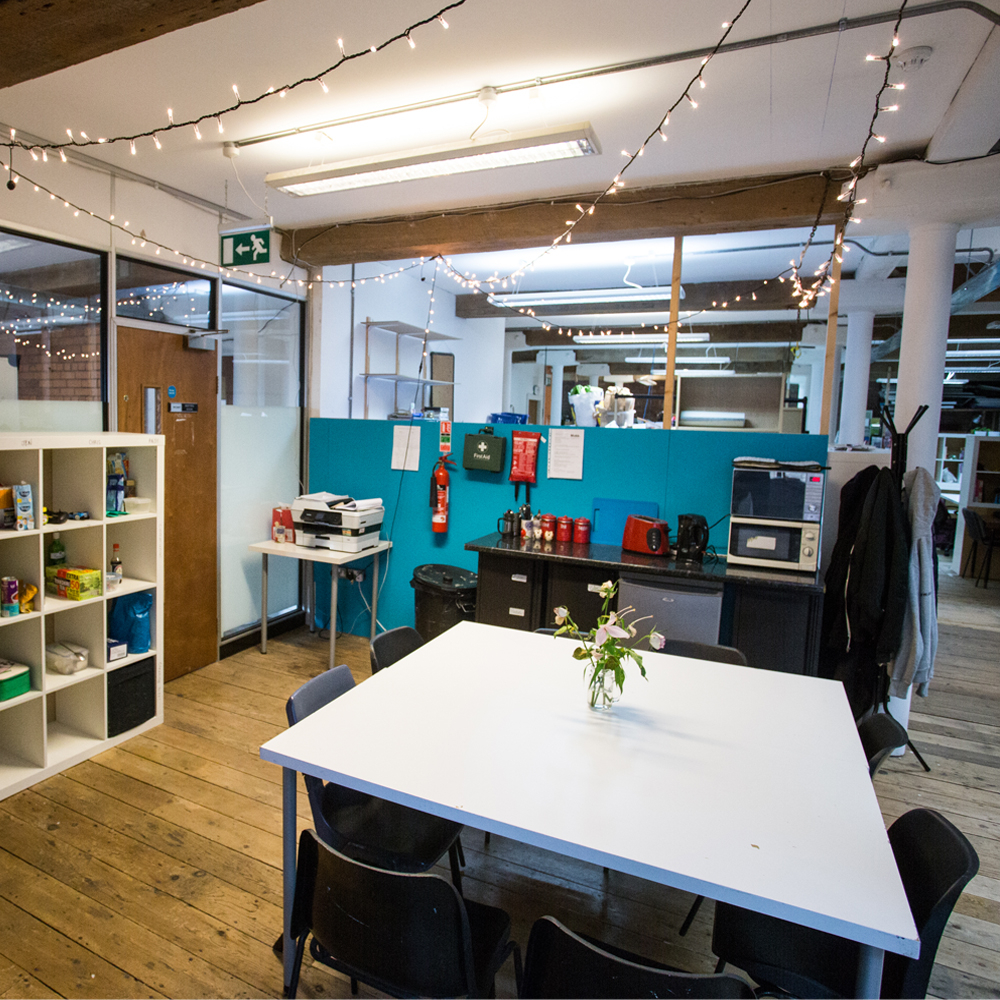 If having offices in multiple locations across Liverpool is something you feel you would benefit from, this could be a good one for you. With access to multiple buildings, flexible contracts, meeting rooms discounts, superfast internet and shower rooms (in some locations), there's certainly a lot of benefits. Prices start from £100 per month but you need to contact them to discuss exact costs.
---
If you're a nomadic freelancer, hopefully this list helps in finding some places to work from. Keep an eye out for Part 2 where I'll cover the places you can work from for free (ish).
If you run a co-working space in Liverpool, get in touch and we'll add you to the list!
Don't forget to check out Part 2 for a list of the venues you can work from for (almost) free!