6 passive income stream ideas for graphic designers
There are only so many hours in a day you can work. And what if you want to work less – you still have to covert your living costs, right? Passive income streams are something I've looked into a lot over the past couple of years. They're a great option for boosting your income, and in some cases even making a living!
What's a passive income stream? It's basically a source of income that will probably require some time upfront, but doesn't take up much time to keep up. Passive income is opposite is active income – income you earn in exchange for your time.
It is rare to get huge amounts from passive income, but if you set up lots of sources, perhaps they'll add up to something worthwhile. For graphic designers, sometimes we have work sat on our laptops that could potentially be earning us money, we just don't think about it. Below are some examples of passive incomes stream ideas for graphic designers:
Stock imagery sites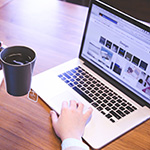 If, like me, you provide a client with 3 logo options when you do a branding exercise – what happens to the two that don't get chosen? They just stay on your hard drive taking up space? Why not remove the client name and any identifying features, pop on a generic name and
upload the logo to a stock site? Be careful this does not break the terms of your contract.
If you ever do any self-initiated work and you think it has commercial value – try uploading it to a stock site. People might purchase your illustration/graphic, but they also might see it and decide to commission you for a custom one!
It's worth bearing in mind that stock sites will require you to submit some work for to be approved to sell, and you may not always get approved first time – but don't give up! I personally sell on Shutterstock, but there is also iStock, Creative Market and plenty more!
Affiliate programmes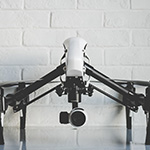 If you write a regular blog and have a good following it's sometimes worthwhile signing up to affiliate programmes for products and services relevant to you and your readers. Amazon Associates is a popular one to join as that way you can link to various products. If you have a WordPress blog, they even have a link builder plugin. Love that new drone you've bought? If it's relevant to your blog, tell people about it!
Print on Demand sites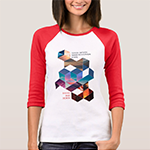 If you enjoy illustrative work, you could turn your illustrations into surface pattern designs and sell on sites like Spoonflower and MyFabricDesigns. You can also sell your work on a massive range of items from cups to shower curtains, cushions to bedspreads on sites like RedBubble, Zazzle, Society6, Threadless and LOADS more! The only restriction is how much time you're willing to invest in uploading to these sites. Find what designs, and what sites, work best for you and your market.
Teach people on Skillshare
If you're a master of Illustrator or an InDesign wizard, and you don't mind getting in front of the camera, hosting a class on Skillshare might be for you! You can share the knowledge that you've acquired over the years and earn some money in the process.
Create a typeface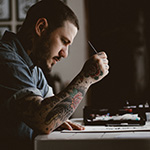 If typography is your bag and you haven't yet created and sold a typeface – what are you waiting for?! Font foundries such as MyFonts.com will make this easy for you.
Sell mockups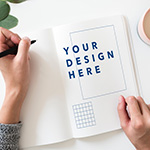 If you're handy with a camera and photoshop then mockups can be a wonderful way of earning more cash. Designers are always looking for new ways to display their latest logo. Surface pattern designers want to see their creations on clothing, soft furnishings and stationary so they can display it in their portfolio. Sites like Creative Market are the go-to place for people looking for mockups, so get on it!